New Results Of The USA Election Has Been released, See How Biden is Currently Leading In Elections
ClaruslugardNov 4, 2020 5:46 AM
The united sates of American, Took their National Election Yesterday being 3rd of November 2020. The candidates as we all know still remains President Trump and the Democratic Nominee, Joe Biden.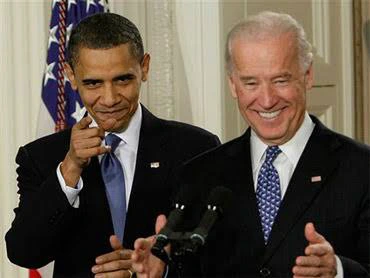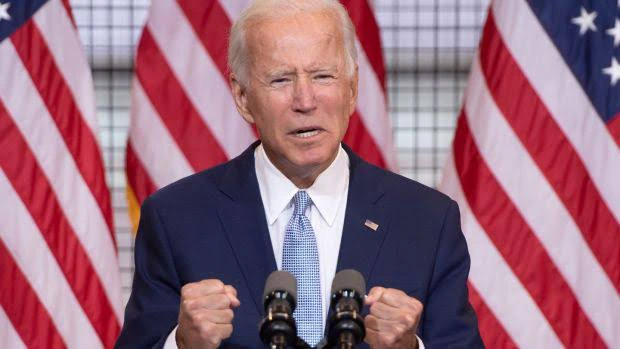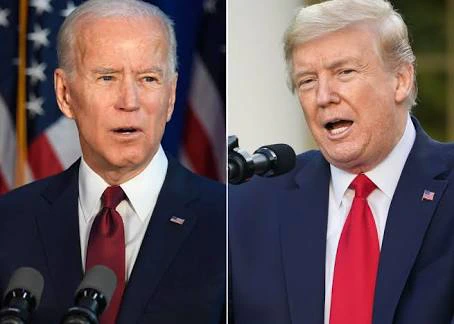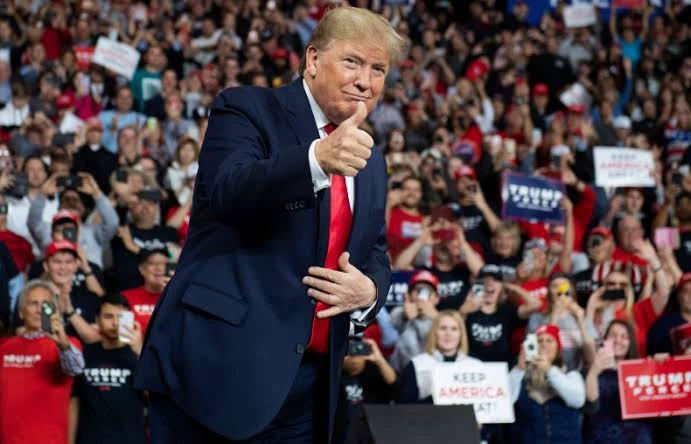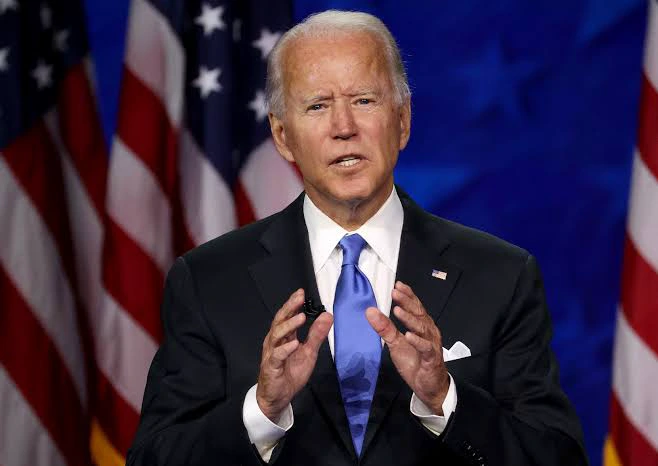 When The Election was being counted initially, President Trump was Leading In The Electoral college system, Votes numbers and Even percentage of the votes.
But from the latest Results released, the reverse has become the Case.
Vice President Biden Is Now leading President Trump in all this aspects that Trump was Leading in.
The pictures Bellow explains How Biden is leading in this Election.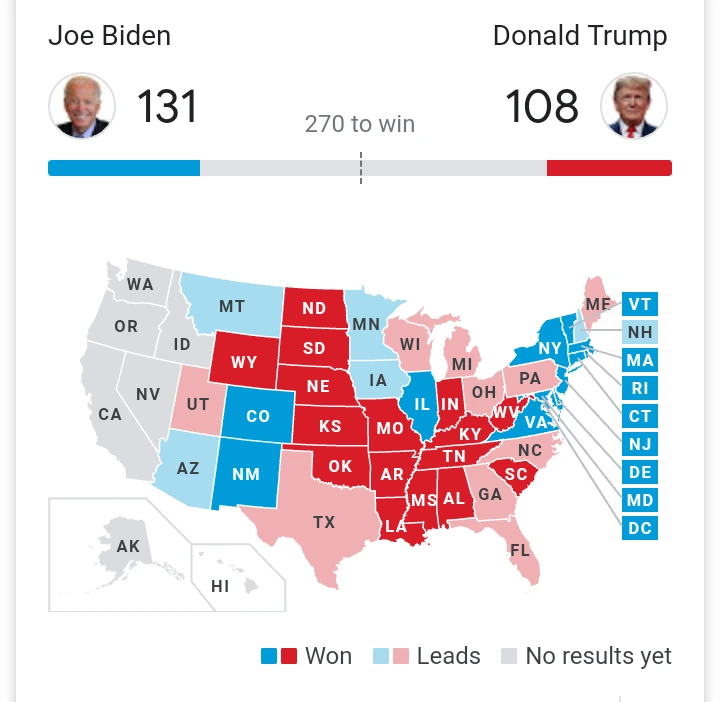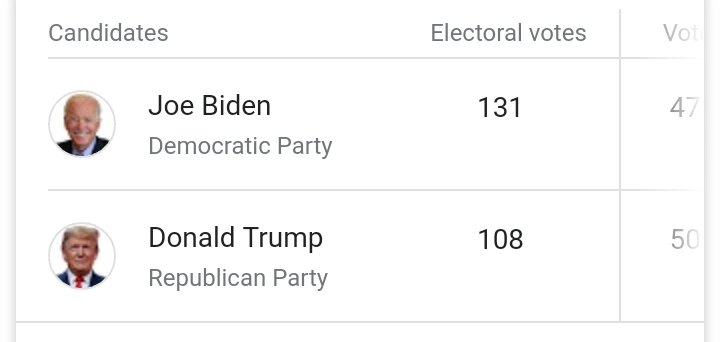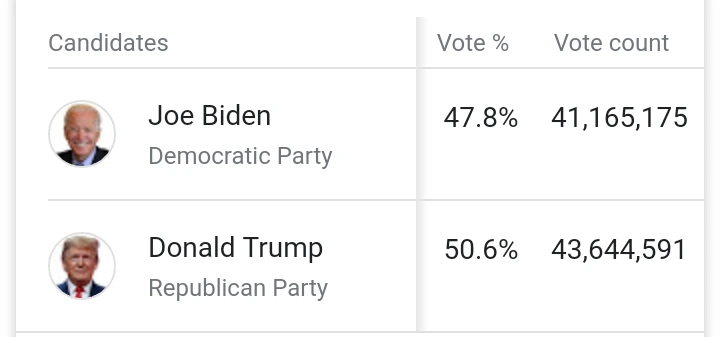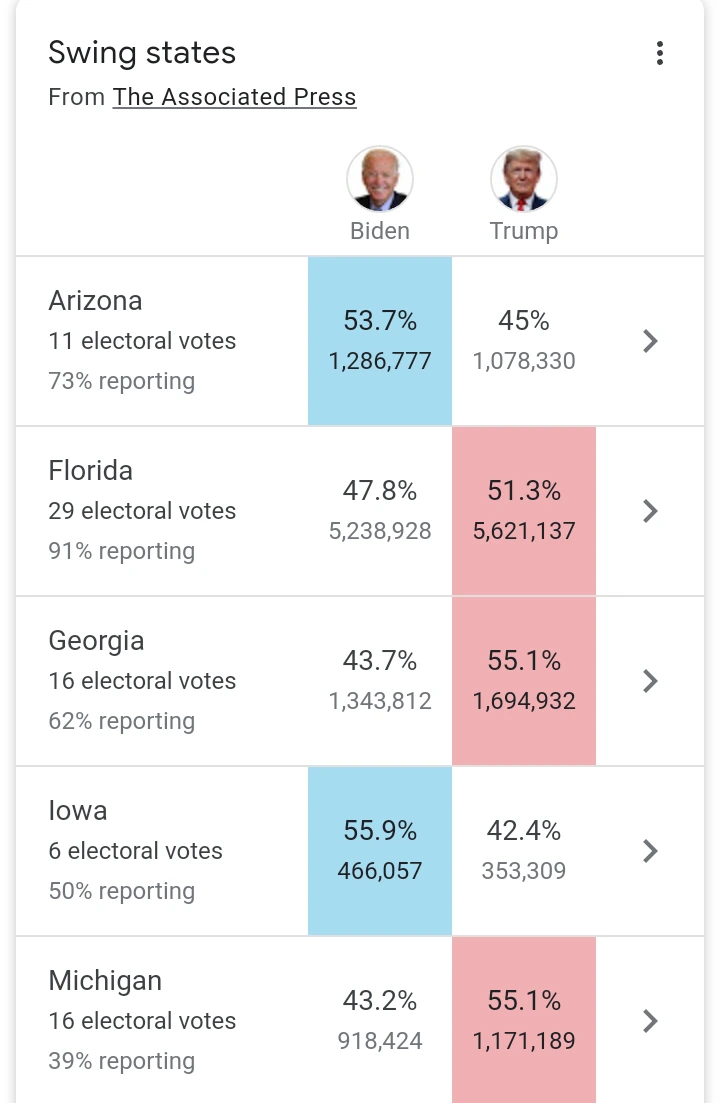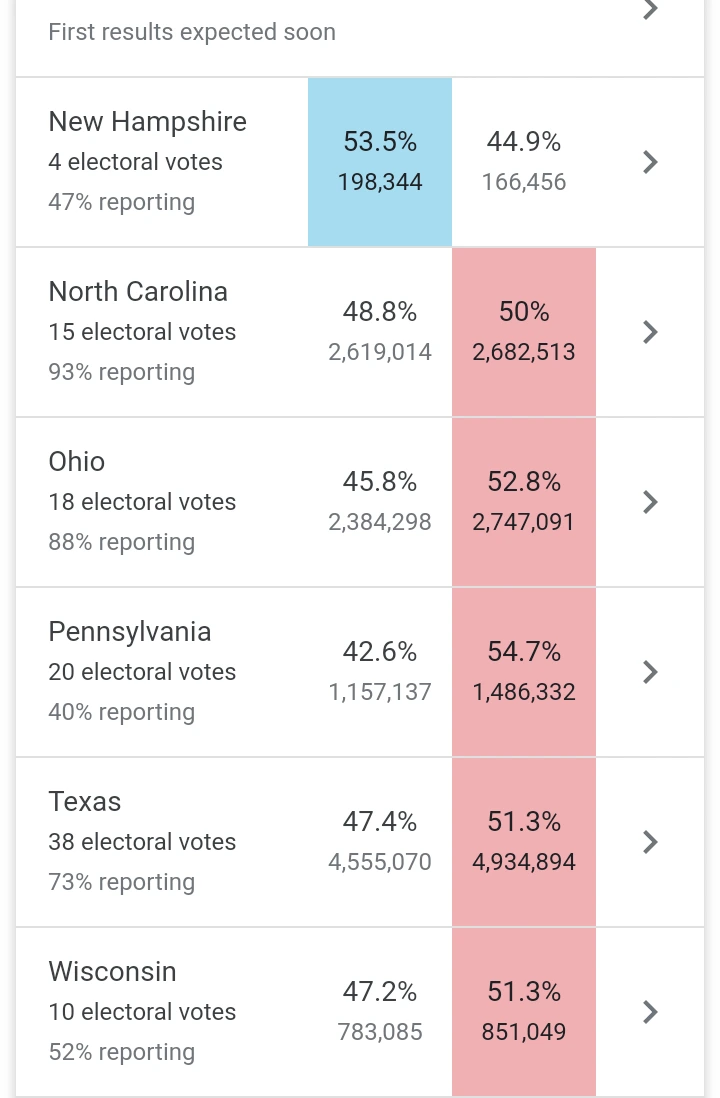 As the Election is going on, People are asking whether Trump will lead the sheep again as regards the Election.
Joe Biden Is Expected to acquire 270 in the electoral collage system, and he is presently occupying the 131, surpassing Trump.
Do you think That President Trump Will bounce back with Higher votes to kick him off the lane to Winner of the 2020 Election?
Please share you opinion,
don't forget6 to share this Post and follow for more updates.

See allOpera NewsOlist